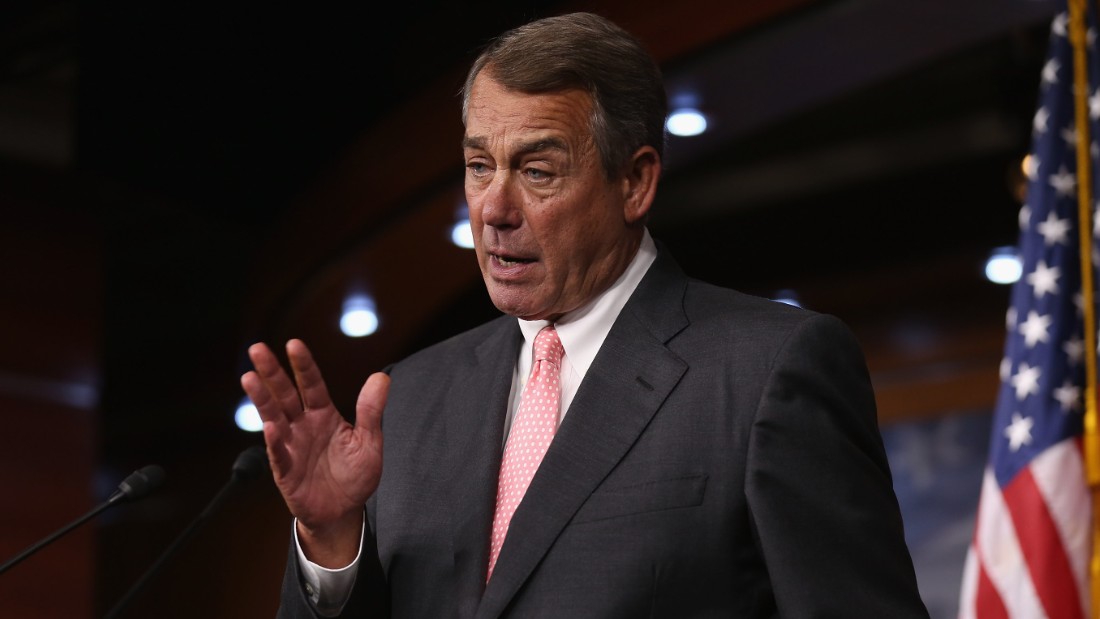 Washington (CNN)Former Republican House Speaker John Boehner lamented Thursday that the GOP he knew is no more, and in its place is the "Trump Party."
"The Republican Party is kind of taking a nap somewhere," he quipped, according to a
livestream
of the Mackinac Policy Conference posted by its host, the Detroit Regional Chamber.
The former Ohio congressman said the President's style is "not quite my style" and that Trump is "clearly the most unusual person we've elected as President."
"But if you can peel away the noise, and the tweets and all that, which is virtually impossible to do, but if you peel all this away, from a Republican standpoint, the things that he's doing by and large are really good things," Boehner said, pointing to the Trump administration's deregulation and progress on negotiations with North Korea.
"Donald Trump, who I know well, was one of my supporters. When I was speaker and I was having a rough week, Trump would call me, pat me on the back, cheer me up. We played a lot of golf together," Boehner said.
"But President? Really? I never quite saw this," Boehner said to some laughs from the audience. "But the guy ran, the guy won."
Boehner had made similar comments before about Trump. In a profile piece of him
Politico
published last year, Boehner said of the President, "Donald Trump's not a Republican. He's not a Democrat. He's a populist. He doesn't have an ideological bone in his body."
Read more: https://www.cnn.com/2018/05/31/politics/john-boehner-republican-party/index.html