Angry protests from residents in popular areas force city hall officials to take action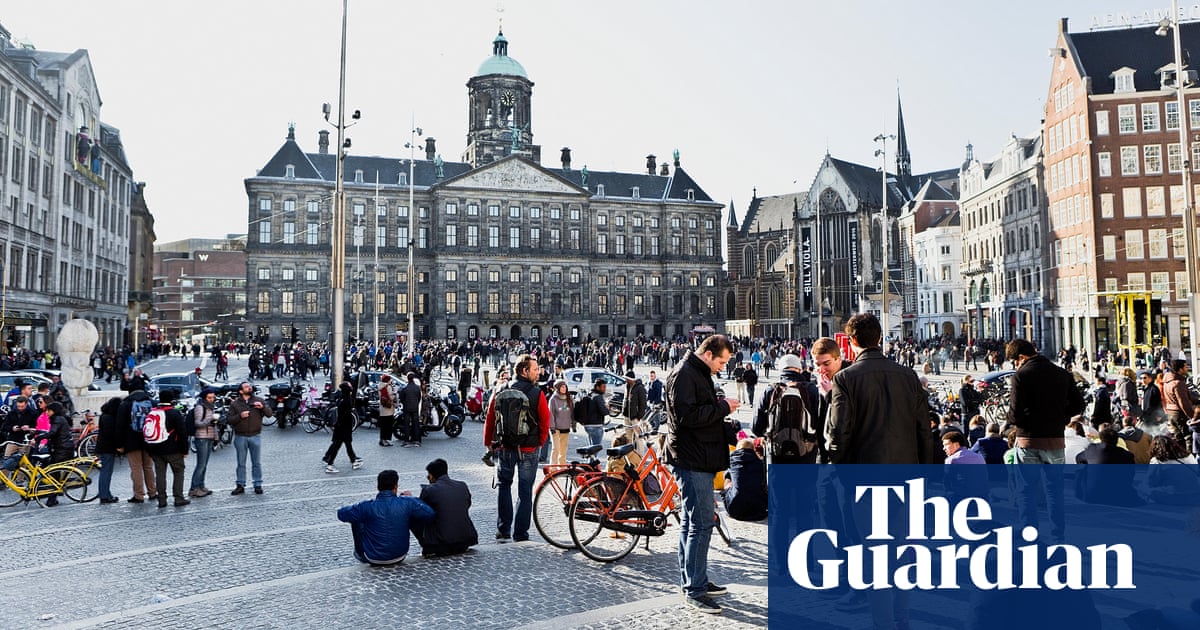 Across Europe, historic cities are buckling. Mass tourism, encouraged by cash-hungry councils after the 2008 crash and fuelled by the explosion of cheap flights and online room rentals, has become a monster. The backlash, however, has begun.
In the past decade, the number of low-cost airline seats available each year in Europe has risen by more than 10% annually, more than doubling to more than 500m.
Meanwhile Airbnb, the biggest but far from only holiday lettings platform, has reported triple-digit growth in several European cities over the past five years, driving 10 of them to ask the EU for help. The cities have between 10,000 and 60,000 listings each.
The net result is that over the course of a year, popular short-break destinations such as Barcelona and Amsterdam are hosting 20 or more visitors for each inhabitant, prompting angry protests from locals and forcing city halls to take action.
It is not always evident, however, what that action should be or if it will work. The trade-off between the revenues and jobs generated through tourism and quality of life is a tricky one. So the idea is not discouragement but management, say city halls.
Amsterdam
Overtourism in the historic centre of Amsterdam had gone beyond the already extreme nuisance of drunken visitors vomiting nightly on 17th-century doorsteps and urinating copiously in canals, according to city hall.
With more than 19 million tourists in 2018 thronging a warren of narrow streets and alleyways that are home to 850,000 people, it was getting dangerous. At times there was a real safety concern, said Vera Al, of the finance and economic affairs department.
The most crowded parts of the city the red light district and the main nightlife areas of Rembrandtplein and Leidseplein were becoming unliveable; in the old centre shops selling wooden tulips, vacuum-packed cheese or cannabis seeds were replacing chemists, greengrocers and hairdressers. Doctors could no longer find surgery space.
More than 60,000 jobs in Amsterdam are directly linked to tourism and visitors to the city spend more than 6bn (5bn) annually.
But over the past two years, the council has adopted tough measures. Tour coaches have mostly been banished to the outskirts and new shops catering solely to tourists have been outlawed by rewritten zoning regulations.
There will be no new hotels once developers have exhausted existing licenses. Pending a possible outright ban in some neighbourhoods, Airbnb-style lets must sleep no more than four and cannot be let for more than 30 days a year.
A tourist tax has been launched: 3 per person per night, on top of a 7% levy on each hotel room (10% on accommodation booked person-to-person online). Tourists increase the cost of policing and cleaning the public space, said Al, who works with deputy mayor Victor Everhardt. We say its only fair they should contribute to them.
Some of the worst excesses, such as beer bikes a pedal-powered mobile bar groups of drinkers have been outlawed in the city centre. Tours of the red light districts windows, running once every couple of minutes, are to be banned from 1 April, when all guided tours of the old centre will also require permits.
The new mayor, Femke Halsema, has even tabled four possible options for the historic sex workers district, known as De Wallen. These include relocating all or part of it to other parts of the city, which would be a big call, politically, for part of the fabric of old Amsterdam.
Somewhat less controversially, city hall has run several successful tourist awareness campaigns, including plastering large posters portraying residentson city centre doors, each bearing the slogan We live here.
The concerted drive involves the mayor and all eight deputies. It crosses all departments, Al said. None of it is rocket science, and we hope that taken together these measures will add up.
Nationally, said Elsje van Vuuren of the Dutch tourist board NBTC, the strategy is about dispersing visitors to lesser-known but equally attractive towns. The board has stopped promoting the Netherlands as a destination and aims instead to better manage the flow.
Amsterdam has no illusions, however, that its programme will reduce the number of tourists visiting the city or even significantly slow a rate of growth due to bring 40 million visitors a year to the Netherlands by 2030.
The focus is really about restoring liveability for all those who have been affected, said Al. Its about making residents feel at home again. They shouldnt feel like strangers in their own city. We believe a city is first for living in. Only second for visiting.
Barcelona
About 30 million people will visit Barcelona this year, a seemingly unstoppable tide, which has prompted exasperated residents to resort to ill-concealed irony.
Dont tell anyone you have been on holiday to Barcelona, reads one leaflet recently handed out to tourists. They will steal the city from us, and it will stop being attractive to you and liveable for us.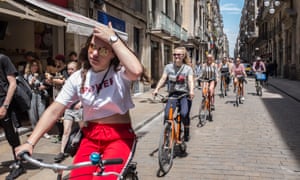 Read more: https://www.theguardian.com/world/2020/jan/25/overtourism-in-europe-historic-cities-sparks-backlash