The long read: Since it decriminalised all drugs in 2001, Portugal has seen dramatic drops in overdoses, HIV infection and drug-related crime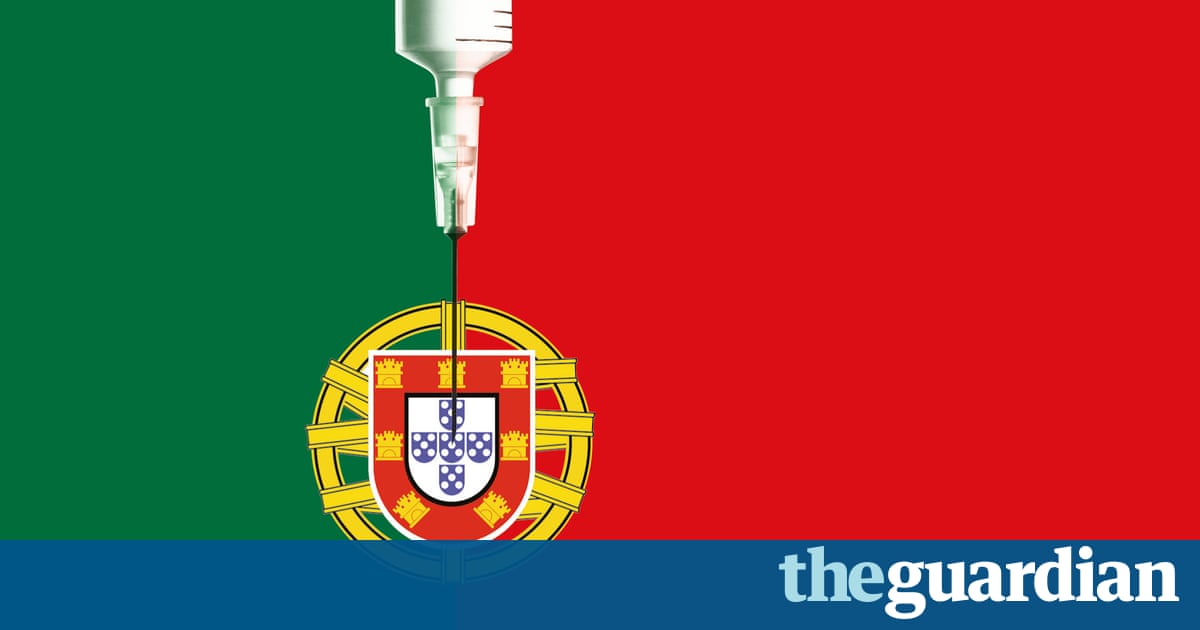 When the drugs came, they hit all at once. It was the 80s, and by the time one in 10 people had slipped into the depths of heroin use bankers, university students, carpenters, socialites, miners Portugal was in a state of panic.
lvaro Pereira was working as a family doctor in Olho in southern Portugal. People were injecting themselves in the street, in public squares, in gardens, he told me. At that time, not a day passed when there wasnt a robbery at a local business, or a mugging.
The crisis began in the south. The 80s were a prosperous time in Olho, a fishing town 31 miles west of the Spanish border. Coastal waters filled fishermens nets from the Gulf of Cdiz to Morocco, tourism was growing, and currency flowed throughout the southern Algarve region. But by the end of the decade, heroin began washing up on Olhos shores. Overnight, Pereiras beloved slice of the Algarve coast became one of the drug capitals of Europe: one in every 100 Portuguese was battling a problematic heroin addiction at that time, but the number was even higher in the south. Headlines in the local press raised the alarm about overdose deaths and rising crime. The rate of HIV infection in Portugal became the highest in the European Union. Pereira recalled desperate patients and families beating a path to his door, terrified, bewildered, begging for help. I got involved, he said, only because I was ignorant.
In truth, there was a lot of ignorance back then. Forty years of authoritarian rule under the regime established by Antnio Salazar in 1933 had suppressed education, weakened institutions and lowered the school-leaving age, in a strategy intended to keep the population docile. The country was closed to the outside world; people missed out on the experimentation and mind-expanding culture of the 1960s. When the regime ended abruptly in a military coup in 1974, Portugal was suddenly opened to new markets and influences. Under the old regime, Coca-Cola was banned and owning a cigarette lighter required a licence. When marijuana and then heroin began flooding in, the country was utterly unprepared.
Pereira tackled the growing wave of addiction the only way he knew how: one patient at a time. A student in her 20s who still lived with her parents might have her family involved in her recovery; a middle-aged man, estranged from his wife and living on the street, faced different risks and needed a different kind of support. Pereira improvised, calling on institutions and individuals in the community to lend a hand.
In 2001, nearly two decades into Pereiras accidental specialisation in addiction, Portugal became the first country to decriminalise the possession and consumption of all illicit substances. Rather than being arrested, those caught with a personal supply might be given a warning, a small fine, or told to appear before a local commission a doctor, a lawyer and a social worker about treatment, harm reduction, and the support services that were available to them.
The opioid crisis soon stabilised, and the ensuing years saw dramatic drops in problematic drug use, HIV and hepatitis infection rates, overdose deaths, drug-related crime and incarceration rates. HIV infection plummeted from an all-time high in 2000 of 104.2 new cases per million to 4.2 cases per million in 2015. The data behind these changes has been studied and cited as evidence by harm-reduction movements around the globe. Its misleading, however, to credit these positive results entirely to a change in law.
Portugals remarkable recovery, and the fact that it has held steady through several changes in government including conservative leaders who would have preferred to return to the US-style war on drugs could not have happened without an enormous cultural shift, and a change in how the country viewed drugs, addiction and itself. In many ways, the law was merely a reflection of transformations that were already happening in clinics, in pharmacies and around kitchen tables across the country. The official policy of decriminalisation made it far easier for a broad range of services (health, psychiatry, employment, housing etc) that had been struggling to pool their resources and expertise, to work together more effectively to serve their communities.
The language began to shift, too. Those who had been referred to sneeringly as drogados (junkies) became known more broadly, more sympathetically, and more accurately, as people who use drugs or people with addiction disorders. This, too, was crucial.
It is important to note that Portugal stabilised its opioid crisis, but it didnt make it disappear. While drug-related death, incarceration and infection rates plummeted, the country still had to deal with the health complications of long-term problematic drug use. Diseases including hepatitis C, cirrhosis and liver cancer are a burden on a health system that is still struggling to recover from recession and cutbacks. In this way, Portugals story serves as a warning of challenges yet to come.
Despite enthusiastic international reactions to Portugals success, local harm-reduction advocates have been frustrated by what they see as stagnation and inaction since decriminalisation came into effect. They criticise the state for dragging its feet on establishing supervised injection sites and drug consumption facilities; for failing to make the anti-overdose medication naloxone more readily available; for not implementing needle-exchange programmes in prisons. Where, they ask, is the courageous spirit and bold leadership that pushed the country to decriminalise drugs in the first place?
---
In the early days of Portugals panic, when Pereiras beloved Olho began falling apart in front of him, the states first instinct was to attack. Drugs were denounced as evil, drug users were demonised, and proximity to either was criminally and spiritually punishable. The Portuguese government launched a series of national anti-drug campaigns that were less Just Say No and more Drugs Are Satan.
Informal treatment approaches and experiments were rushed into use throughout the country, as doctors, psychiatrists, and pharmacists worked independently to deal with the flood of drug-dependency disorders at their doors, sometimes risking ostracism or arrest to do what they believed was best for their patients.
In 1977, in the north of the country, psychiatrist Eduno Lopes pioneered a methadone programme at the Centro da Boavista in Porto. Lopes was the first doctor in continental Europe to experiment with substitution therapy, flying in methadone powder from Boston, under the auspices of the Ministry of Justice, rather than the Ministry of Health. His efforts met with a vicious public backlash and the disapproval of his peers, who considered methadone therapy nothing more than state-sponsored drug addiction.
In Lisbon, Odette Ferreira, an experienced pharmacist and pioneering HIV researcher, started an unofficial needle-exchange programme to address the growing Aids crisis. She received death threats from drug dealers, and legal threats from politicians. Ferreira who is now in her 90s, and still has enough swagger to carry off long fake eyelashes and red leather at a midday meeting started giving away clean syringes in the middle of Europes biggest open-air drug market, in the Casal Ventoso neighbourhood of Lisbon. She collected donations of clothing, soap, razors, condoms, fruit and sandwiches, and distributed them to users. When dealers reacted with hostility, she snapped back: Dont mess with me. You do your job, and Ill do mine. She then bullied the Portuguese Association of Pharmacies into running the countrys and indeed the worlds first national needle-exchange programme.
A flurry of expensive private clinics and free, faith-based facilities emerged, promising detoxes and miracle cures, but the first public drug-treatment centre run by the Ministry of Health the Centro das Taipas in Lisbon did not begin operating until 1987. Strapped for resources in Olho, Pereira sent a few patients for treatment, although he did not agree with the abstinence-based approach used at Taipas. First you take away the drug, and then, with psychotherapy, you plug up the crack, said Pereira. There was no scientific evidence to show that this would work and it didnt.
He also sent patients to Lopess methadone programme in Porto, and found that some responded well. But Porto was at the other end of the country. He wanted to try methadone for his patients, but the Ministry of Health hadnt yet approved it for use. To get around that, Pereira sometimes asked a nurse to sneak methadone to him in the boot of his car.
Pereiras work treating patients for addiction eventually caught the attention of the Ministry of Health. They heard there was a crazy man in the Algarve who was working on his own, he said, with a slow smile. Now 68, he is sprightly and charming, with an athletic build, thick and wavy white hair that bounces when he walks, a gravelly drawl and a bottomless reserve of warmth. They came down to find me at the clinic and proposed that I open a treatment centre, he said. He invited a colleague from at a family practice in the next town over to join him a young local doctor named Joo Goulo.
Goulo was a 20-year-old medical student when he was offered his first hit of heroin. He declined because he didnt know what it was. By the time he finished school, got his licence and began practising medicine at a health centre in the southern city of Faro, it was everywhere. Like Pereira, he accidentally ended up specialising in treating drug addiction.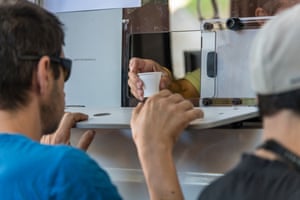 Read more: https://www.theguardian.com/news/2017/dec/05/portugals-radical-drugs-policy-is-working-why-hasnt-the-world-copied-it